Handy order app for the catering industry.
Handy catering industry app for catering entrepreneurs.
You require an innovative way to meet the needs of the modern consumer which generates improved turnover for your catering company at no additional cost?
With the MynOber Order app from MynOber your customer can easily, quickly and at any time place an order or ask for the bill via their smart phone. Your guest will no longer have to wait in line or wait for a waiters to pass by.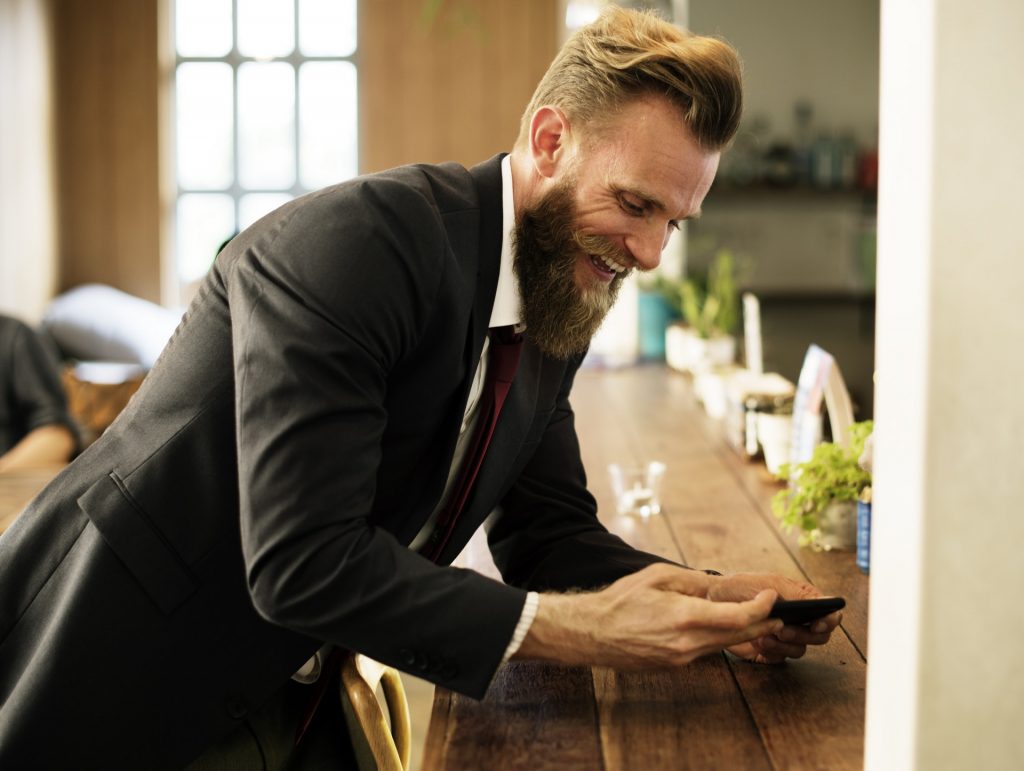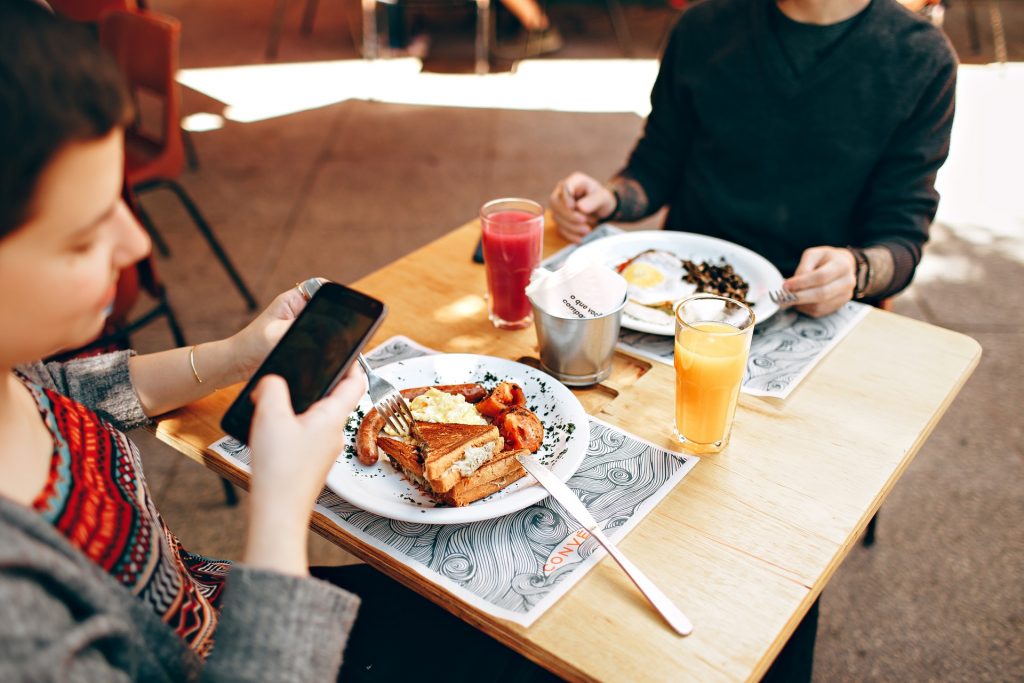 A simple and free app for your guests
Useable for the increasing number of affiliated hospitality companies!
MynOber is approachable and simple to use:
Download the

free

app for Android or iOS.

Scan the QR-code (no account needed).

View the menu and place an order.

Your guest can also use the MynOber Order app to:
ask for service or the bill,

gain insight into their own order history,

sit at a different table without any hassle.

If your guest ordered via the hospitality app, it is also possible to send a push notification when the order is ready.
Did your guest ordered via this hospitality app? Then it is also possible to send a push notification when the order is ready. How easy and modern is that?

If your guests cannot or do not want to download the app, MynOber also offers alternative digital options, such as the Order website or the Order kiosk.
Benefits for the hospitality entrepreneur
MynOber is the icing on the cake for hospitality entrepreneurs.
More sales
Your guests will order faster and more often, because they can do this at any time. Your service staff can therefore focus more on upsell.
More satisfied guests
You give your guests more freedom of choice and make their visit a fun and welcoming experience leading to an increased number of satisfied guests who will want to come back to you. After all, hospitality is key in the catering industry.
More contact moments
Due to the multiple options available for guests to place their order, drinks or snacks will be served more frequently. This creates more contact opportunities allowing service staff to give more attention to detail and a greater personal experience.
Efficient business operations
Your staff will know exactly where an order should be served and incorrect orders are a thing of the past, even at the busiest moments. As a result, your staff will be less concerned with taking an order and more involved with welcoming and presenting tasty snacks and drinks.
Getting started within one day
MynOber easily connects to your own POS system and printer(s). Consequently you do not have to invest in extra equipment and can start working within one day.
Appealing for new guests
You distinguish yourself from the competition by giving your guests that little extra experience, service, hospitality and personal attention.
Respond quickly to special offers and trends
The digital menu of MynOber contains your own logo, house style and prices. Do you have a special offer? Then you quickly adjust all menus in just a few clicks.
The MynOber Order app is free for the first 50 orders per month. With more orders you pay a fixed amount per month or a percentage per order.
Do you want to experience the many possibilities and convenience of the MynOber Order app first? Then try it out via the interactive online demo at web.mynober.nl. Enter there the following code: RNBMV6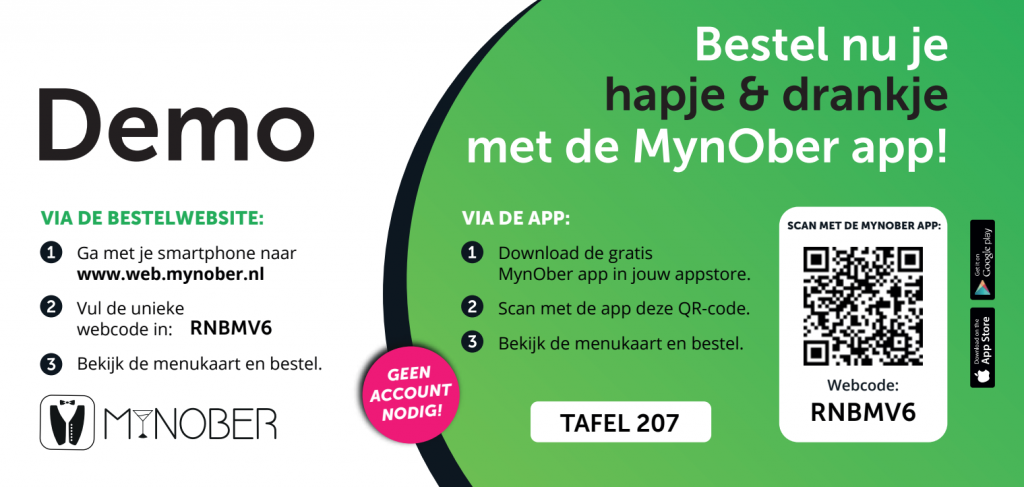 Do you want to know more or register?
Have you become curious, do you want to know more or use the handy Order app immediately? Submit your details via the form below or contact us for a free demo or personal consultation.